Cojali S. L., the Spanish multinational manufacturer of components, diagnostics equipment and telematics solutions was nominated, together with its branch Cojali France, for the I-nnovation Awards at Solutrans fair thanks to the Predictive Maintenance of its brand Jaltest Telematics.
Solutrans 2021, the international show for road and urban transport that will host more than 1,000 exhibitors and 60,000 visitors from November 16 to 20, celebrated yesterday the opening ceremony at Groupama stadium in the French city of Lyon. The I-nnovation Awards ceremony took place during the evening, where the development and innovation of more than 21 companies nominated in different categories, such as digital prices, equipment or bodywork manufacturer were recognised.
Cojali S. L., which for more than its 30 years of experience in the automotive sector has developed diverse solutions focused on diagnostics, repair and maintenance of commercial vehicles, was nominated among more than 80 candidates in the Digital Award category thanks to the Predictive Maintenance solution of its brand Jaltest Telematics.
Among the solutions of Cojali S. L. to be presented in the next few days at Solutrans, the following must be highlighted: its multi-brand and multi-system diagnostics equipment Jaltest Diagnostics, which carries out advanced tasks of diagnosis and maintenance of vehicles in a simple and intuitive way, not only at software level, but also at manual and verification task level; its Jaltest Tools product range, designed to supply the workshop with professional equipment, in line with the current technology of commercial vehicles; or its Jaltest Telematics solution for commercial vehicle fleet management, which places predictive maintenance and remote advanced diagnostics as key elements and that this time has been the product selected by Solutrans 2021 to be one of the nominees for the I-nnovation Awards.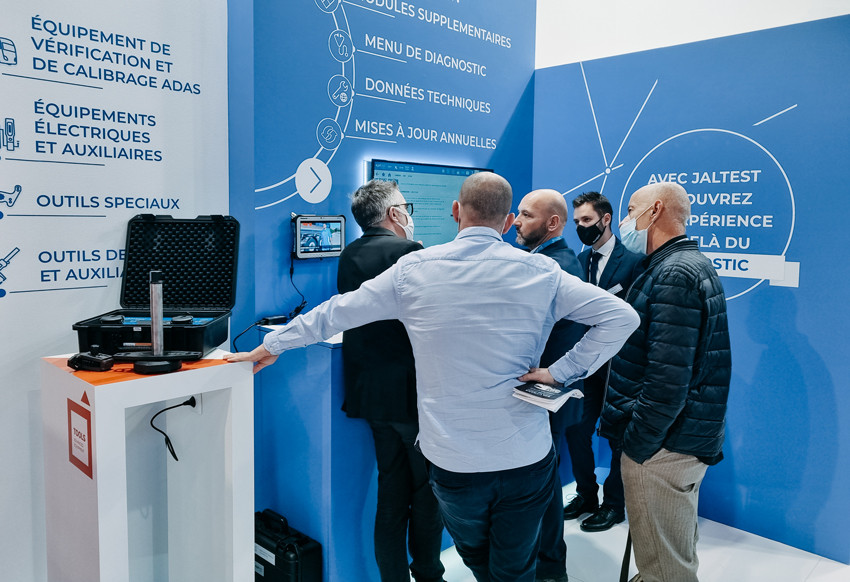 Furthermore, coinciding with the topic chosen for this 16th edition of Solutrans 2021, focused on the economic recovery, where the reduction of fuel consumption and the CO2 emissions plays an increasingly important role, Cojali S. L. intends to consolidate, in this event, the predictive maintenance and the remote diagnosis as essential elements for those vehicle fleets that want to become leaders in sustainability and environmental care.
With this nomination, Cojali S. L. proves, once again, to be a company committed to the development of solutions that help to make transport a more intelligent, efficient, sustainable and profitable industry. Its solutions and products have been acknowledged as leaders in these fields and, day after day, they prove to be one of the best investments any company can make to improve the vehicle fleet management.